The strain's name, Lemon Haze, implies as much. It's a zippy and citrusy strain. It's a well-known award-winning variety renowned for its invigorating flavor and uplifting and energizing effects. Users claim that this cannabis helps with chronic pain, stress, and anxiety.
Super Lemon Haze is a citrusy offspring of Super Silver Haze, developed by Green House Seeds in 2012. This marijuana lives up to its parents' reputations, delivering just as restorative and revitalizing effects.
Nothing compares to a tall glass of lemonade on a cold winter night or a few hits of Super Lemon Haze on a hot summer day, and nothing is more delightful than biting into an incredibly sweet honeycomb.
What Is the Super Lemon Haze Strain?
The strain known as 'Green House Seeds' Super Lemon Haze (often abbreviated to simply SLH for brevity) is a sativa-dominant hybrid. Green House Seeds' Super Lemon Haze has euphoric effects and helps people become more enthusiastic and creative while they're high on it.
Super Lemon Haze has established itself as a celebrity of the cannabis world. As a result, it has earned an award-winning strain. Super Lemon Haze not only took home first prize in both 2008 and 2009 at the High Times Cannabis Cup, but it also received high praise from some of the world's most renowned cannabis judges.
Zoe, a feminized version of Super Lemon Haze, is the result of an illustrious parents: a magnificent combination of lemon skunk and Super Silver Haze sativa.
The Super Lemon Haze strain has a THC concentration of 16-25 percent and produces effects that typically last around three hours.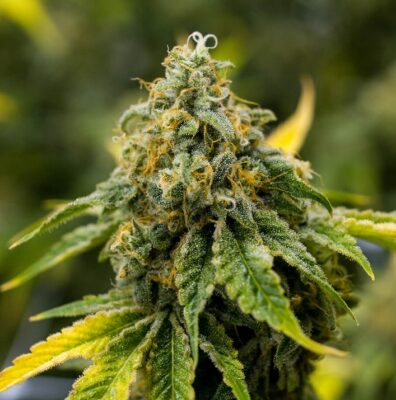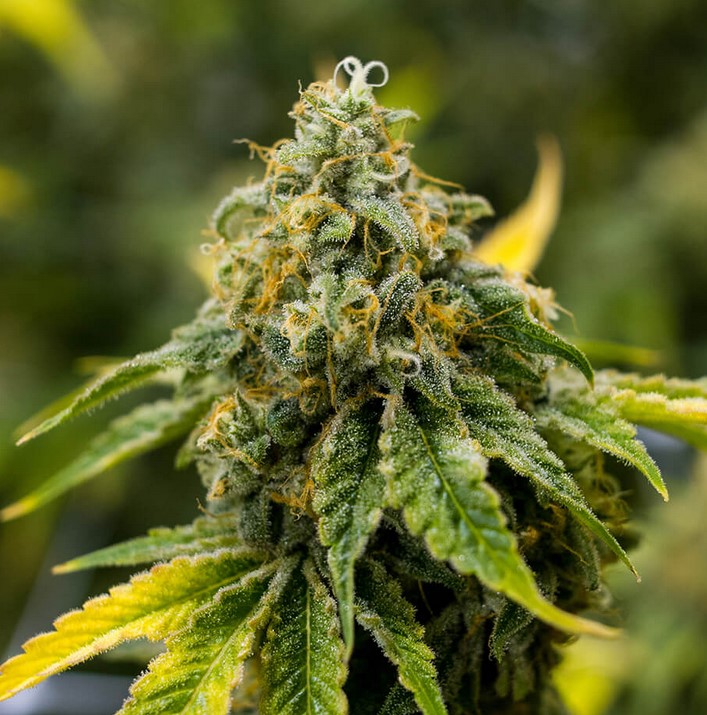 It appears to make perfect sense for these two strains to be combined, with a long track record of accomplishment. Super Lemon Haze is a fruitier version of its grey and pastel-hued cousin, Super Silver Haze.
According to the strain's genetic breakdown (80 percent sativa, 20 percent indica), it is a sativa. It is technically a sativa-dominant hybrid due to its genetic makeup (80 percent sativa, 20 percent indica). Super Lemon Haze is widely popular on the West Coast of the United States and British Columbia, with the greatest usage concentrated in these areas.
Aroma
Super Lemon Haze is a skunky and pungent strain characterized by an incense-like aroma. Succulent citrus topnotes and a lemon fragrance float into the mix, giving it a unique character.
Flavor
'Super Lemon Haze' is a big, cerebral strain with an floral, citrusy scent and flavor that wraps around your taste buds and makes you want more. It's almost chemically produced in terms of flavor, much like a lemon head or other candy with a lemony essence.
Appearance
Super Lemon Haze is usually crystaline, with a thick layer of gleaming, transparent, and resinous trichomes. Unsurprisingly, the SLH strain has a high THC content. Its sweet buds are neon/light green in hue with orangey-yellow pistils distributed throughout. The deep and wide water leaves are a lush, dark green in color.
Super Lemon Haze Cannabis Grow Info
Fortunately, the Super Lemon Haze strain is a high-yielding and simple-to-grow variety. As a result, you may make more fresh bud without much experience. The Super Lemon Haze cannabis strain is resistant to powdery mildew, mold, insects, vermin, and disease.
Lemon OG is a sativa-dominant mix, which means it grows tall. This implies that you'll need more cannabis than other buds since this plant has a tendency to grow tall; as a result, you'll need considerably more marijuana.
Indoors, Super Lemon Haze seeds can be grown in hydroponics or nutrient-rich soil, but a soil growth medium will improve flavor. Outside cultivation is also possible for those who reside in a region with a sunny Mediterranean climate.
IIndoor plants flower from mid-September to late October, with the 'Super Lemon Haze' strain requiring 9-10 weeks to bloom and harvest beginning in the middle of October for outside plants. Outdoors,SLH plants produce 35-28 ounces each plant per year as well as 28 ounces per square meter indoors.
THC Content – Highest Test
The THC concentration of the SLH strain was quantified in lab experiments on samples from numerous dispensaries, and it was discovered to have a THC concentration of 25%.
CBD Content – Highest Test
The Super Lemon Haze strain has a low CBD level, with the most thorough studies detecting just 0.1 percent.
Medical Benefits of the Super Lemon Haze Cannabis Strain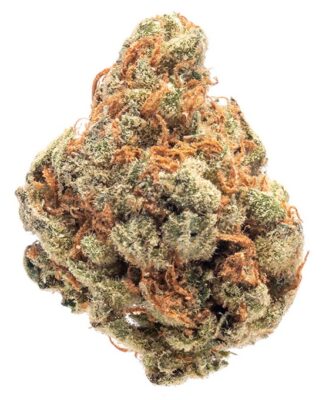 Even though Super Lemon Haze is a low CBD variety, it is claimed to have a wide range of medical benefits. This sativa-dominant hybrid, which has been said to aid with the symptoms of several illnesses, may be beneficial in treating a number of diseases.
The Super Lemon Haze strain has mood-lifting properties, which we previously mentioned. As a result, it's no surprise that individuals who use this strain utilize it to reduce their stress levels and deal with emotional problems such as sadness and anxiety.
The Super Lemon Haze strain offers a brief energy boost, much like the Super Silver Skunk strain. As a result, many cannabis users drink this variety to fight tiredness. Some people who smoke Super Lemon Haze claim that the high amount of THC in this plant helps to alleviate chronic pain. Others claim that the THC content in Super Lemon Haza
Possible Side Effects of the Super Lemon Haze Weed Strain
The most common Super Lemon Haze adverse effects include cottonmouth and dry eyes. Novices who are unfamiliar with high THC cannabis strains, on the other hand, may choose to avoid this strain and wait until they are more experienced since some novice users may experience anxiety or paranoia as a result of using it.
The mild high of the Super Lemon Haze cannabis strain is pleasant and free from issues for experienced marijuana users who consume it moderately.
Cannabis users who have previously used the strain and in moderation, on the other hand, should be able to get a pleasurable and uncomplicated high.
Final Thoughts
The Super Lemon Haze strain is a sativa-dominant hybrid that can improve energy and creativity while also improving mood. The Super Lemon Haze strain's uplifting effects, as well as its ability to make social gatherings interesting, have attracted recreational users. Medicinal marijuana patients claim that the SLH strain helps with mood disorders, chronic pain, and tiredness.
Super Lemon Haze is a good strain for beginners to marijuana smoking. It's vital not to forget that the THC levels in Super Lemon Haze may be up to 25%, making it ill-advised for novices. Keep in mind that less is more when it comes to consuming the SLH strain.
We hope you've enjoyed reading this Super Lemon Haze strain review, and that it was not only informative but also educational and instructive.