Buying Bulk Weed in Canada: Bulk Weed Inbox Online Dispensary Guide
The legalization of cannabis in Canada in October 2018 marked a significant milestone in the country's history. With the legalization came a thriving cannabis industry that has expanded to include various methods of purchasing cannabis products. One notable trend is the option to buy bulk weed online in Canada, which has gained popularity for several reasons.
Cannabis, often referred to as marijuana or weed, has a long history in Canada. Its use can be traced back centuries, initially for medicinal and industrial purposes. However, the recreational use of cannabis has become increasingly prevalent in recent years. The Cannabis Act, which came into effect on October 17, 2018, legalized the possession, consumption, and cultivation of cannabis for recreational use across Canada.
Under the regulations set forth by the federal government, individuals over the age of 19 (18 in some provinces) can legally purchase, possess, and consume cannabis. Additionally, adults can cultivate up to four cannabis plants per household for personal use. This legalization has opened the doors for a variety of purchasing options, including buying cannabis online in bulk.
Why Buy Bulk Weed Online in Canada?
For those who use cannabis regularly or are looking to save money in the long run, buying bulk weed online in Canada can be a highly advantageous option. Online dispensaries have gained immense popularity due to their convenience, vast product selection, and competitive pricing. Here are some compelling reasons why many Canadians choose to shop cannabis product in bulk online:
1. Convenience
One of the most significant advantages of online cannabis shopping is convenience. With just a few clicks, consumers can browse a comprehensive catalog of products, make their selections, and have their order delivered discreetly to their doorstep. This eliminates the need for travel, queuing, or adhering to store hours, making it an attractive option for individuals with busy schedules or those living in remote areas.
2. Extensive Product Variety
Online cannabis stores in Canada offer an extensive selection of products that cater to a wide range of preferences and needs. Whether you're looking for specific strains, edibles, cannabis concentrates, or accessories, you're likely to find a diverse array of options online. This variety allows consumers to explore and experiment with different products and discover what works best for them.
3. Cost Savings
Buying bulk weed online can lead to significant cost savings. Online dispensaries often provide discounts and promotions for larger quantities, making it more economical for regular cannabis users. Additionally, buying in bulk reduces the frequency of orders, which can save on shipping costs in the long term.
4. Privacy and Discretion
Online cannabis shopping offers a level of privacy and discretion that may be important to some consumers. Purchases are typically delivered in plain, unmarked packaging, reducing the chances of judgment or unwanted attention. This discretion is especially valuable to medical cannabis patients or individuals who prefer to keep their cannabis use private.
5. Information and Education
Many online dispensaries provide comprehensive product information, including detailed descriptions, cannabinoid profiles, and customer reviews. This educational aspect empowers consumers to make informed decisions about the products they choose, ensuring they select the most suitable options for their needs.
Buying Bulk Cannabis in Canada: Advantages and Disadvantages
While buying bulk weed online in Canada is an excellent option for individual consumers, purchasing cannabis bulk offers unique advantages for businesses and retailers. Wholesale cannabis transactions involve larger quantities and are typically conducted between licensed producers, distributors, and retailers. Here are some of the key advantages of buying cannabis wholesale:
| | | |
| --- | --- | --- |
| | Advantages | Disadvantages |
| 1. Cost Savings | Bulk purchases often lead to lower per-unit costs, making it more cost-effective for regular cannabis users. | Requires a substantial upfront investment, which may not be feasible for all consumers. |
| 2. Variety and Choice | Buying in bulk allows consumers to have a consistent supply of their preferred strains or products. | Limited variety, as consumers may be committed to larger quantities of the same product, reducing the ability to try new options. |
| 3. Fewer Purchases | Less frequent orders mean fewer transactions and less interaction with suppliers, potentially maintaining privacy. | Storing bulk cannabis may be challenging, requiring proper storage conditions to maintain quality and freshness. |
| 4. Cost Efficiency Over Time | Over time, the cost savings from bulk purchases can add up, making it economical for regular users. | Products with a short shelf life may expire before they can be consumed if bought in large quantities. |
| 5. Product Familiarity | Regular users can become familiar with specific products or strains, knowing what to expect in terms of effects and quality. | Limited variety can lead to product monotony, potentially reducing the overall cannabis experience. |
Individual consumers should carefully weigh these advantages and disadvantages based on their consumption habits, preferences, and budget considerations when deciding whether to buy bulk cannabis in Canada.
Guidance on selecting the right online cannabis store to buy bulk weed
Choosing an online bulk cannabis store is a significant decision, and there are several important factors to consider. First and foremost, make sure the store operates within the legal framework of your region or country. In Canada, for instance, cannabis sales are highly regulated, so it's crucial to verify that the wholesale store holds all the necessary licenses and permits.
Next, consider the store's reputation. Take some time to read reviews and ask for recommendations from trusted sources. A bulk weed store with a good reputation should have positive feedback and a history of satisfied customers.
Think about the range of cannabis products the store offers. A reputable wholesale store should have a wide selection of strains, concentrates, edibles, and other products to meet your wholesale needs.
When assessing a store, look for detailed product information, including strain details, THC/CBD content, and potential effects. This information is essential for making informed decisions about which products to purchase.
Customer support is another crucial aspect to consider. Ensure that the store has a reliable customer support team you can contact if you have questions or encounter issues with your bulk weed order.
Regarding payment, make sure the store offers secure payment options to protect your financial information during online transactions, especially for bulk orders.
Consider the available Toronto cannabis delivery options and whether the store provides discreet packaging and various shipping methods to accommodate your wholesale requirements.
Privacy and security should be a top priority for any online bulk weed store. Confirm that the store has strong measures in place to safeguard your personal and financial information.
Legitimate online wholesale cannabis stores strictly adhere to age verification protocols to ensure they only serve adult customers. Ensure the store follows these guidelines to comply with legal requirements.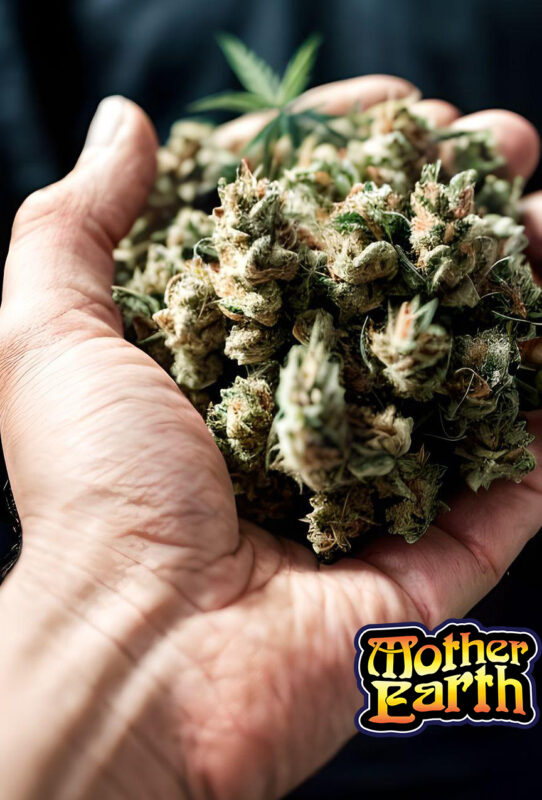 Some stores provide educational materials about cannabis, which can be helpful for both you and your customers, especially if you're new to the industry. These resources can help you better understand the products you're dealing with.
While price and discounts are important considerations, be cautious of deals that seem too good to be true. Quality should always be a priority for your wholesale business.
In conclusion, selecting the right online wholesale cannabis store requires thorough research and consideration of legal compliance, reputation, product variety, customer support, payment security, delivery options, privacy, age verification, educational resources, and pricing. Always prioritize the safety and success of your wholesale business, and ensure that you operate within the boundaries of local laws and regulations.
BulkWeed Online Dispensary Review
Bulk Weed Inbox, a relatively new online cannabis source in Canada, boasts an extensive selection of CBD products and a wide array of marijuana strains.
If you're curious about what Bulk Weed Inbox has to offer, you can visit their website by clicking here. Alternatively, keep reading for a comprehensive review of Bulk Weed Inbox to help you decide if it's the right choice for your mail-order cannabis needs.
Information About Bulk Weed Inbox Online Dispensary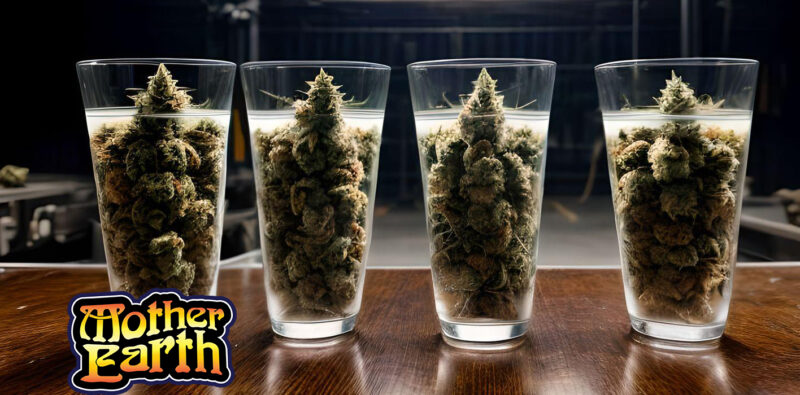 The origins of Bulk Weed Inbox are somewhat discreet, with limited information available on how this dispensary came to be. However, a brief description on their Contact Us page sheds some light:
"We are one of Canada's largest Online Medical Dispensaries. Opened our storefront in early 2017 in East Vancouver. We then transitioned to selling medical marijuana online to serve all of Canada. Buying weed online at BWIB is safe, fast & secure."
Although concise, this snippet provides valuable insights. Bulk Weed Inbox is based in Vancouver, officially established in 2017, and currently operates solely as an online dispensary.
They also hold a commanding presence in the market, boasting an impressive menu featuring both THC and CBD edibles, available in micro-dose and potent varieties. Hailing from Vancouver, they enjoy access to some of Canada's finest cannabis and concentrates.
Pros:
Extensive Product Range: BulkWeedInbox offers a diverse array of cannabis products, spanning dried flowers, edibles, concentrates, and more.

Exceptional Value: BulkWeedInbox provides highly competitive pricing, particularly attractive to medical marijuana users who may consume or smoke more frequently.

User-Friendly Website: Their website boasts intuitive navigation and detailed product information, facilitating an easy shopping experience tailored to each customer's needs.

Swift and Discreet Delivery: BulkWeedInbox is renowned for its prompt and discreet delivery services, making it a convenient choice for those seeking reliable shipping.

Outstanding Customer Support: The dispensary offers responsive customer support through email and live chat, ensuring timely assistance for customers.

Robust Return Policy: The owners have emphasized their commitment to honoring returns in cases of fulfillment errors or incorrect addresses. Shipping policies are administered through Canada Post.
Cons:
Online-Only Presence: As an online dispensary, customers lack the opportunity to physically inspect products before purchase, which may not align with the preferences of some buyers.

Limited Product Information: Some products lack sufficient details on packaging, leaving customers desiring more comprehensive information, such as cannabis origin, cultivation methods, and extraction processes.

Absence of Privacy Policy and Terms of Service.

Plain Packaging: My cannabis arrived in generic pouches with basic, low-quality labels. I personally prefer premium branding when making substantial investments in weed, as it heightens my expectations for both the product and overall experience.
Bulk Weed Inbox's Coupon Codes and Promotions
Bulk Weed Inbox's reputation is mixed, with a range of reviews from satisfied customers to those with grievances.
Reviews can be found on platforms like Reddit and Trustpilot, where the dispensary holds an average rating of about 3.5 out of 5. Some content customers have shared positive experiences, while others have raised concerns about product quality and delivery times.
It's worth noting that most recent reviews tend to be positive, suggesting that some earlier issues have been addressed. Keep in mind that the dispensary's website may also have customer reviews, but these should be considered with caution due to potential bias.
One significant draw of shopping at Bulk Weed Inbox is the abundance of promotions and deals they offer. There seems to be a deal for nearly every product category. Some of the ongoing promotional offers include:
Budget Buds priced at $69 per ounce or $399 for half a pound

Mushrooms available at $69 per ounce or $374 for half a pound

Hash Specials starting at $49 for half an ounce

50% off select premium prerolls

Mix & Match shatter deal: 15% off 2-4 half ounces, 20% off 5-8 half ounces, 25% off 9+ half ounces

Budget Buds deal: 15% off 2 ounces, 35% off 3-7 ounces, 45% off 8+ ounces
Additionally, Bulk Weed Inbox offers the option to register for free, granting access to bulk prices, which is beneficial for bulk purchasers. They also provide a referral program where you and a friend can receive a free half-ounce of flower when you refer someone.
Ounce Pricing
When it comes to purchasing weed online, pricing is often a top consideration, particularly for medical users who rely on larger daily cannabis quantities. One of the most significant advantages of online weed ordering is the potential for finding incredible deals.
So, how does BulkWeedinBox measure up in terms of pricing compared to industry standards?
Bulk Weed in Canada appears to offer a price range of $193 to $273 per ounce, making it a reasonable choice when compared to other Canadian online dispensaries. At BulkWeedinBox.com, you can find premium AAAA-grade weed priced at $273 per ounce, while budget-friendly options start at $193 per ounce.
While BulkWeedinBox's ounce prices are fair, there are other websites that offer even lower prices. For example, Weedsmart provides ounces ranging from $139 to $269, presenting an attractive option for those seeking cost-effective cannabis solutions. Weed Smart's budget buds start at just $139, translating to more than $60 in potential savings on their lowest-priced ounces, a cumulative advantage that allows for more indulgence in cannabis enjoyment.
Bulk Weed Inbox Product Selection
Bulk Weed Inbox offers an extensive product selection that covers a wide range of cannabis-related categories. These include weed flowers, concentrates, CBD products, cannabis edibles, marijuana accessories, indica products, sativa products and even magic mushrooms.
Variety of Strains
One of the most enticing aspects of purchasing premium cannabis flower from a dispensary is the extensive array of options available. This diversity caters to the distinct preferences of individual users and is a testament to the dispensary's success and commitment to quality. It often signifies robust sales and a contented clientele.
BulkWeedinBox boasts a commendable selection of cannabis strains on their website, with approximately 33 options available during the most recent visit. This diverse offering encompasses a satisfying range of indica, sativa, and hybrid strains, aimed at ensuring customer satisfaction. Bulk Weed in Box appears to be on a promising trajectory in terms of their strain selection.
The focal point of Bulk Weed Inbox's product catalog undoubtedly centers around dried cannabis. Their inventory spans a spectrum of strains, ranging from AA+ to AAAA+, encompassing a wealth of indica, sativa, and hybrid infused flowers varieties. Whether you're seeking budget-friendly buds or indulging in artisanal cannabis, Bulk Weed Inbox has it all.
When perusing the strains by popularity, a few consistently rise to the forefront: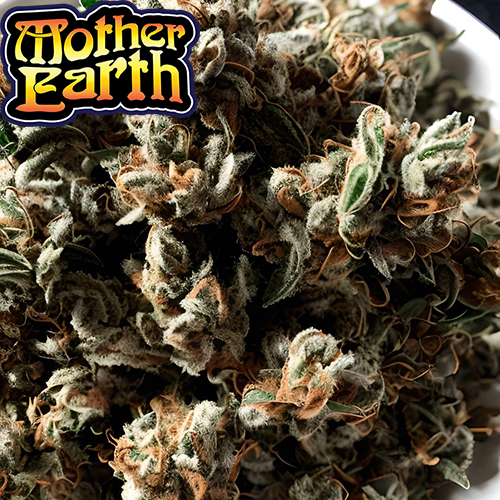 Purple Punch by Buddha Boys Craft (Indica)
Indulge in Purple Punch, an AAAA+ grade strain crafted by Buddha Boys Craft, offering a cannabis experience par excellence. Despite its seemingly modest 20% THC content, Purple Punch launches into action with unwavering intensity. Its cerebral effects elevate one's spirits, inducing a profound sense of euphoria. Noteworthy for its stress and anxiety-relieving qualities, it also proves efficacious in alleviating headaches, cramps, muscle spasms, and insomnia.
Amnesia Haze (Sativa Hybrid)
For those in pursuit of an invigorating sativa experience, look no further than Peaches n' Cream.
Amnesia Haze, a sativa-dominant strain, is a prudent choice for budget-conscious buyers from Bulk Weed Inbox. While it leans towards sativa, Amnesia Haze seamlessly blends the exceptional traits of both indica and sativa varieties. As part of the 'Budget Buds' collection at Bulk Weed Inbox, it offers a full ounce for a mere $80.
Ace Killer OG (Indica)
Indulge in the allure of Ace Killer OG, a sought-after indica strain celebrated for its astounding THC levels, consistently testing around 26%. The potency of this strain delivers a rapid and formidable high. Falling within the mid-range in terms of cost, you can currently procure it for approximately $150 per ounce."
Concentrates
Bulk Weed Inbox boasts over 75 different concentrated products, including shatter, hash, distillate, and resin. Some of the highly-rated concentrates include Lit Extracts THC Distillate, Mercedes Gold Hash, and Venom OG Kief.
Edibles
With over 50 cannabis edibles in their inventory, Bulk Weed Inbox offers a variety of options. Popular choices include Shipwreck Edibles Gummy Variety Pack and Nerds Rope Bites.
CBD Oil
For those interested in CBD products, there are approximately a dozen CBD oil variations available, such as CBD Oil Capsules and Cannacure CBD Isolate Powder.
Bulk Weed Inbox ships to locations across Canada through Canada Post's express service. Please note that shipping times may vary, especially if you're ordering from the East Coast due to the dispensary's Vancouver location.
While not all online dispensaries ship to Nunavut, Yukon, and Newfoundland, Bulk Weed Inbox does, albeit without a delivery guarantee in these areas.
Shipping costs are free for orders over $100, which is lower than the industry standard of ~$150 for free shipping. For orders under $100, shipping costs are calculated based on your location.
BulkWeedInbox Customer Support
BulkWeedInbox prides itself on its exceptional customer support, ensuring that clients receive timely assistance whenever needed. Their responsive and knowledgeable team is available via email and live chat, enhancing the overall shopping experience. With dedicated customer support, BulkWeedInbox strives to address inquiries and provide solutions promptly, contributing to their positive reputation in the industry.
Bulk Weed Inbox primarily accepts Interac e-Transfer, the standard payment option for Canadian online dispensaries. An interesting feature is their acceptance of Bitcoin, a payment method not commonly offered by many dispensaries.
How to Choose the Mail Order Marijuana Dispensary?
Selecting the best mail-order marijuana dispensary requires careful consideration of several factors. Here's a guide to help you make an informed choice:
Legal Compliance: Ensure that the dispensary operates within the legal framework of your region or country. In Canada, for instance, marijuana sales are regulated by the government. Verify that the dispensary holds the necessary licenses and adheres to all local laws.
Reputation: Research the dispensary's reputation by reading reviews and testimonials from other customers. A reputable dispensary will have positive feedback and a history of satisfied customers. You can also ask for recommendations from friends or online communities.
Product Variety: Look for a dispensary that offers a wide range of marijuana products, including different strains, edibles, concentrates, and more. Having a diverse selection allows you to find the products that best meet your needs.
Product Information: The dispensary should provide detailed information about their products, including strain details, THC/CBD content, potential effects, and any specific benefits. This information helps you make informed decisions about your purchases.
Customer Support: Assess the dispensary's customer support options. It's essential to have a way to contact them if you have questions or encounter any issues with your order. Responsive and helpful customer support is a good sign of a reputable dispensary.
Payment Security: Verify that the dispensary offers secure payment options. Look for trusted payment methods, such as credit cards, to protect your financial information during online transactions.
Delivery Options: Consider the delivery options available. Some dispensaries offer discreet packaging and various shipping methods, including expedited or same-day delivery. Choose a dispensary that aligns with your delivery preferences.
Privacy and Security: Ensure that the dispensary has strong privacy and security measures in place to protect your personal and payment information. This is crucial for your safety and peace of mind.
Age Verification: Reputable online dispensaries strictly adhere to age verification protocols to ensure they only serve adults. Confirm that the dispensary follows these guidelines to comply with legal requirements.
Educational Resources: Some dispensaries provide educational materials about marijuana, especially for those new to using it. These resources can help you understand the products better and make informed choices.
Price and Discounts: Compare prices and look for dispensaries that offer promotions, discounts, or loyalty programs. However, be cautious of deals that seem too good to be true, as quality should always be a priority.
Location: If you're looking for a local dispensary, consider the location and whether they offer in-store pickup options in addition to mail order.
Choosing the best mail-order marijuana dispensary involves thorough research, considering legal compliance, reputation, product variety, and the quality of customer support. Prioritize your safety and well-being, and always use marijuana responsibly and in accordance with local laws and regulations.
Bulk Weed Inbox (BWIB) offers a compelling option for cannabis enthusiasts in Canada. With a diverse selection of cannabis strains, competitive pricing, and a user-friendly website, it caters to a wide range of customer preferences. Bulk Weed Inbox's commitment to quality and customer satisfaction is evident in its product offerings and responsive customer support.
While there are some areas where improvement is possible, such as providing more detailed product information and enhancing packaging aesthetics, BWIB's strengths outweigh its weaknesses. The dispensary's focus on delivering value to its customers through various promotions and discounts further solidifies its position as a reputable online cannabis provider.
Whether you're a seasoned cannabis connoisseur or a budget-conscious buyer, Bulk Weed Inbox's offerings cater to a spectrum of needs and preferences. As with any online dispensary, it's essential to conduct your research and consider your specific requirements when making a purchase. Ultimately, Bulk Weed Inbox stands as a promising choice in the Canadian cannabis market, poised to meet the diverse demands of its clientele.
FAQ about Buying Bulk Cannabis in Canada