Order Disposable Pens Online in Toronto
Disposable vapes are creating a buzz with their sophisticated and petite design! Fitted with 1.3 ml of e-liquid and 280 mAh battery, these sleek devices provide up to 300 delightful puffs per device! Not just portable convenience but also purer vapor production make disposable vaping the preferred choice for many users now than ever before.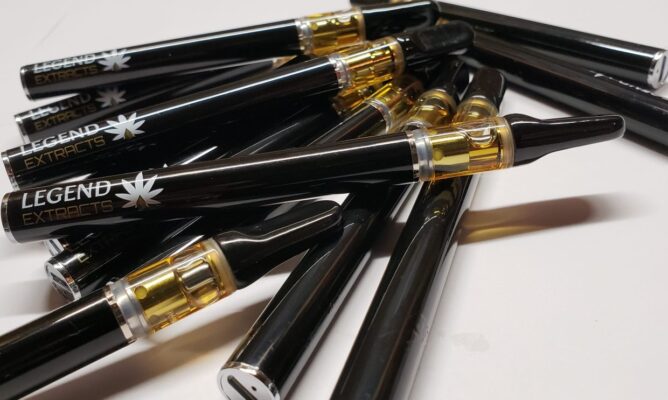 Ready to quit your smoking habits? Disposable vapes are the ideal way for you to do so. Although transitioning from cigarettes may seem intimidating, our comprehensive "Stop Smoking" and "New Vapers" guides will take you through all the vaping options available. At Medispensary, we take immense pride in offering premium mail order marijuana services spanning all of Canada. Whether you reside in British Columbia, Alberta, Saskatchewan or Manitoba – it doesn't matter! Seize this opportunity now to become healthier and embark on a journey towards success with vaping!
Gone are the days of joints and one-hitters. Now, a much more covert way to enjoy marijuana has taken off around the globe – vape pens! Whether you're puffing your favorite wax or flower, it could not be simpler: just grab your pen from your pocket, push a button and take in the delicious flavor. Here we unpack each element of these amazing devices so that you can make informed decisions on which ones work best for you.
Now that marijuana has become widely accepted, many people are on the lookout for an effortless way to smoke it while remaining inconspicuous. Traditional smoking devices such as one-hitters, pipes, and joints have been the go-to options in the past; however with technology rapidly advancing we now have a much better option: vape pens! These sleek little devices allow you to easily enjoy cannabis without drawing any unnecessary attention. 
Are you wondering, "What is a vape pen?" It's simple. A vape pen offers all the advantages of traditional vaporizers in a smaller and handier device that looks like an ink pen. In addition to potentially being more beneficial for your health than smoking cannabis, they are also user-friendly, produce vapors with no distinctive smell, and can be carried around conveniently wherever you go. Buy vape disposable pens at Medispensary online cannabis dispensary near me. To sum it up: regardless of why you use marijuana products, there is always a perfect vape pen available to meet your needs!
What are disposable vape pens & how do you use them?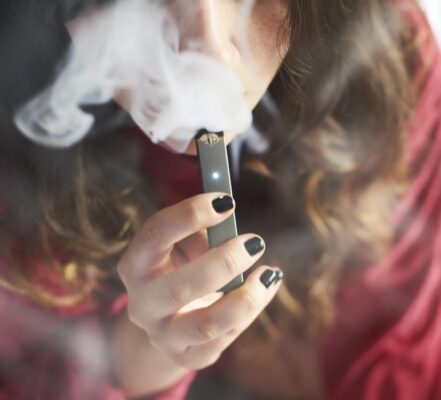 Disposable vape pens are the perfect device for cannabis vaporizing – they're easy to use, non-rechargeable, and economical. Not only that but their design resembles e-cigarettes both in size and shape; making them long like a ballpoint pen and wonderfully compact. This makes it easier than ever before to enjoy your vaping experience without sacrificing convenience or budget.
There are a few different options when it comes to disposable vape formats. They all contain an irreplaceable battery, a cartridge with 0.5 ml or 1ml of cannabis extract, and a heating element/coil as well as mouthpiece. Some may even come equipped with an on-off switch while the more advanced designs turn on in response to your inhale.
Every brand of disposable vape pen is unique, though regardless of the type you choose it should be ready to go right away. You won't need to wait hours or days for your battery to charge before taking a drag – they will all arrive activated and set up for use!
Ready to start vaping with a disposable pen? Follow this simple guide for the best experience:
Place the mouthpiece between your lips and inhale slowly

If there is an on/off switch, make sure it's turned on before you press during inhalation (check instructions first)

When finished taking in, remove from your mouth gently while exhaling gradually

Take additional draws as needed based on personal preference

Once cartridge is empty, discard according to local regulations when it comes to cannabis and electronic devices
Disposal of vaporizers can be a difficult task due to its multi-faceted components, including battery. Our weed dispensary provides top-toch the same day delivery for you to enjoy the best cannabis disposable pens.  However, consulting with a nearby dispensary might provide some answers for recycling or proper disposing; they may even have an established recycling program in place!
Different Types of THC Vapes
Medispensary offers a one-of-a-kind stoney experience through a vast selection of cannabinoids. Whether you're already familiar with Delta 8, HHC, THC and CBD or not, this brief overview will provide all the information necessary to learn about our amazing THC vapes!
Delta 8 Vape
Are you looking for something with a milder effect than THC, but more stimulating than CBD? Delta 8 vape pens may be just the thing. It's an isomer of Delta-9 THC, one of 113 cannabinoids in Cannabis Sativa – essentially derived from that classic cannabis compound we all know and love: THC! So if you're after a mellow body+head buzz without too much intensity or impairment, D8 could offer just what you need.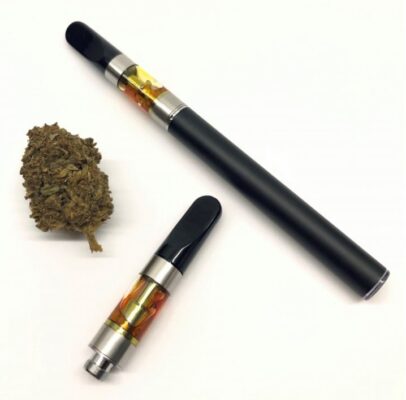 Delta 8 THC is the ultimate combination of body relaxation and cerebral stimulation, giving you a perfectly balanced lift. Our Toronto's online cannabis store provides best mail order marijuana service and same day weed delivery. To ensure that your experience with us is nothing short of spectacular, we've included 1250mg of high-quality Delta 8 in our hybrid vape pens. You'll be amazed at how effortless it makes getting to the chill zone!
HHC Vape
HHC is a semi-synthetic cannabinoid that we adore here at our company. It was first synthesized in 1944 by the brilliant American chemist Roger Adams, who added hydrogen molecules to Delta-9 THC. We may never know what inspired him to make HHC but let's just say he certainly earned his well deserved reputation as a smart cookie! (Mmm…THC cookies!)
HHC is often jokingly referred to as "THC-lite" due to its mellow impact, depending on the number of puffs you take. Do not be deceived though; our HHC pens will get you significantly stoned! The experience may be different than with regular THC, but if it makes you feel uncomfortable or weird when using the latter then definitely give HHC a shot – it won't disappoint!
Our HHC vape pens are a must-have for any cannabis enthusiast! These powerful machines come equipped with 1900mg of pure HHC, the only cannabinoid in these pens. Enjoy an energetic buzz that you can't find anywhere else – no other cannabinoids included. Get ready to experience the power and energy of pure HHC!
Delta 9 Vape
If you've ever taken a toke of marijuana, then chances are that you already had your first encounter with Delta 9 THC. This cannabinoid is typically just known as "THC," and it's the one compound in cannabis that is responsible for providing users with all those remarkable sensations. In other words, Delta-9 tetrahydrocannabinol can be perceived as the mighty king of cannabinoids – like Neo from The Matrix – hence why we create our hybrid vape pens overflowing with this powerful element!
Our THC vape pens are crafted with Delta 9 THC, a compound found in both Cannabis Indica (hemp) and Cannabis Sativa (AKA marijuana). For the best marijuana in Toronto, visit Medispensary weed dispensary! Even so, we still abide by the law. All of our Delta 9 is extracted from industrial-grade hemp so that you can puff away without any fear of retribution! Isn't it ingenious?
Enjoy the potent body buzz of Indica or the head-lifting effects of Sativa? Or do you prefer a hybrid experience that encompasses both? Regardless, TRĒ House has got something special for you! Our 5mg Delta 9 THC vape pens come in three varieties – Indica, Hybrid and Sativa – to ensure that there's exactly what you're looking for. So never miss an opportunity to enjoy a super heady experience with our highly effective Delta 9 THC vape pen!
THC-O Vape
Are you looking for an intense, psychedelic experience? Then a THC-O vape pen is your best bet. While many argue that Delta-9 has the strongest psychoactive effects, we believe nothing beats the buzz of THC-O! With its superior intensity and calming properties, vaping with a THC-O vape pen will make your journey one to remember.
Our hybrid vapes contain 60mg of premium THC-O, a chemically crafted cannabinoid that is similar to naturally occurring THC but has its own distinct effects. Take the plunge and get ready for an out-of-this world experience!
Live Resin
When it comes to finding the perfect cannabinoid buzz, our THC vape pens made with live resin are an ideal choice! Our Live Resin Vape Pens provide a soothing sensation compared to regular distillate and come pre-loaded with 2 grams of premium cannabinoids. Plus, they're disposable for your convenience. Whether you prefer HHC or THC-O live resin, we have something for everyone so don't hesitate — get your hands on one today!
If you are seeking a unique and delicious taste, explore our selection of live resin vape pen flavors! Guaranteed to tantalize your tongue, you will love the Ice Cream Cake flavor. For those who want a more classic cannabis experience, we offer an option for that too. Medispensary Toronto weed delivery service offers best cartridges and disposable pens for all customers at age off 19 and over in Canada. No matter what kind of cannabinoid treat you desire – we have it all here! Get ready for a truly remarkable experience with our Super Lemon Haze Delta 8 Live Resin Disposable! Our live resin disposable vapes are simply the best; they are of superior quality compared to others available in the market, or even beyond this galaxy (we'll let you be the judge)!
Treat yourself today and get one of these amazing products!
Disposable THC Vape Pens
At TRĒ House, we are proud of the outstanding quality and creative formulations that go into our products. Our 2g hybrid vape pens provide an incomparable experience with a precise blend of 1250mg Delta 8, 5mg Delta 9, 500mg Delta 10 and 60mg THC-O for exceptional potency. It's time to ditch those regular THC vape pen options; make sure you're ready for unrivaled power idealized by world class scientists here at TRĒ House!
What does that mean for you?
Our extraordinary combination of cannabinoids provides users with an ideal buzz. Each compound in these vapes serves a particular purpose – Delta 8 THC for the body, Delta 9 THC for the mind, and Delta 10 THC to create euphoria, topped off with just enough THC-O to make your experience even more remarkable. We guarantee you the best quality vaping components possible: our ceramic coils always ensure clean and consistent hits while our long-lasting batteries can offer 800+ puffs per pen thanks to their rechargeability feature.
Our hybrid vapes are powerful, flavorful, and effortless to use. Experienced vaporists or those just beginning their journey will immediately recognize that TRĒ House's vapes are in a class of their own!
If you're searching for something that's not a hybrid THC vape, our HHC vape pens will amaze you! Perfect for the discerning consumer.
We have what you need, when you need it. If you're looking for something a little different from the traditional THC buzz, our 2g HHC pens are the way to go. These babies can get you super lit, but most people say that one puff leaves them clear-headed and able to work!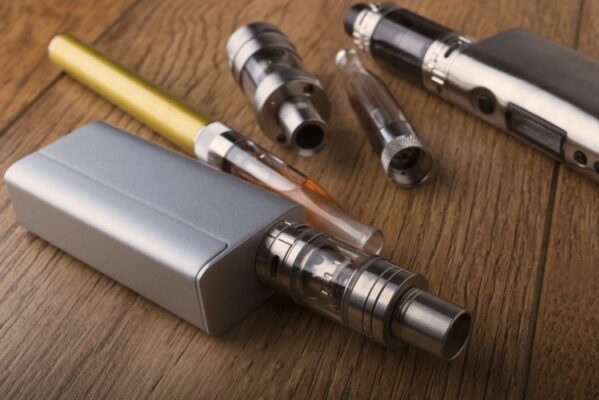 The TRĒ House HHC pens were created especially for the cannabis enthusiast who wants to remain productive. Get ready for an effortless shopping experience with Medispensary Toronto's online store, offering mail order marijuana service and same day cannabis delivery! We understand that you don't have time to deal with exhaustion, so we engineered our premium pens with an impressive 1900mg of HHC and no other cannabinoids – allowing you to get your best work done without interruption!
Skip the fuss of having to refill your mod pens and vaping with no power. Our HHC vape pens are here to help! Combining ceramic coils with 800+ puffs, these rechargeable devices provide a milder experience than ever before. Plus, they don't require any maintenance — simply unbox them and get ready for an enjoyable session.
Anatomy of a Vape Pen
Subtle variations between these writing instruments can be observed in their physical components. Despite the disparities, however, overall structural similarities remain evident.
In the majority of pens, the battery is by far the most significant component. This typically constitutes a lithium-ion type and it can be either rechargeable or replaceable according to preference. Each pen contains an intake through which you will take in your cannabis product; this material then gets heated up using a heating element. A button activates this function on numerous devices though some don't require one as they are capable of sensing when someone inhales from them.
Unlike other types of pens, flame-powered vaping devices do not require batteries, instead relying on the fire from your lighter. While they may produce slightly higher temperatures than battery-operated ones while in use, this difference is minimal and still offers an attractive option due to their affordability and convenience. As such a viable alternative to battery powered vapes, these flame based options are an excellent choice for those looking for something more cost effective with convenient portability.
How long do disposable weed pens last?
With various components like the brand, cartridge size, frequency of use, and average length of inhale affecting its longevity, deciding on how long a disposable vape pen will last can be tricky. Every factor adds to or detracts from the total lifespan of your device.
Generally, vape pens come in two sizes: 0.5 ml and 1 ml – perfect for moderate consumers who enjoy vaporizing at night to help them unwind and drift off into dreamland. For the most delectable marijuana experience, order cannabis online in Medispensary dispensary near me. Our selection of high-quality strains will leave you wanting more! With such a size, one can be sure that their vaporizer will last several weeks between refills!
As a medical cannabis patient treating an ongoing chronic condition, you may find that your disposable vape pen quickly runs out of juice in only a few days due to high levels of usage.
How to store a disposable vape pen
Protect your disposable vape pen by storing it in a temperature-controlled environment away from humid conditions. Unfavorable temperatures and high humidity may damage the battery's performance or even ruin the contents of its cartridge.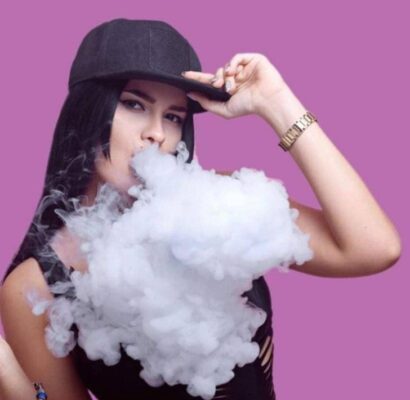 To maintain the longevity of your disposable weed pens, it's best to store them at room temperature in a dry environment away from direct sunlight. Stash boxes and bedside table drawers are excellent places where you can keep them safely tucked away for future use.
For those who use multiple vapes a month, your vape pen should be able to tolerate mild environmental conditions. Are you 19 or above? Then, Medispensary cannabis delivery has the finest marijuana available in Toronto – so order now! However, extreme care must still be taken in terms of exposure to direct sunlight, excessive humidity or temperatures that are too high/low.
PROS AND CONS
Vape pens have numerous advantages, and it is important to be mindful of how we approach the comparison between vape pens and traditional smoking. Ultimately, it comes down to personal preference; what works for one person may not work for another!
PROS
Smoking cannabis is not the most subtle way to consume it, particularly in public. But with a vape pen, you don't have to worry about producing an intrusive smell – vapor does that for you! These devices are also incredibly small and portable enough to fit into your pocket or handbag, allowing you to "fire up" virtually anywhere without getting too much attention.
Cannabis enthusiasts have probably gotten "too high" at least once from taking too many hits from a joint or bong. This is less likely to happen when vaping–that is, unless you take a lot of hits in a single session. Since it's easier to control how much you draw, these devices are often recommended for people who use cannabis for therapeutic purposes.
Using a vape is remarkably straightforward and requires no advanced knowledge or special skills. It's much less complicated than rolling your own joint, as well as more convenient than many other vaporizers on the market today. All you need to do is insert your cartridge and press the button – it really doesn't get any easier!
With a vape pen, you can enjoy an incredibly pure and clean cannabis experience without a single trace of smoke. And there's no need to worry about the mess that comes with rolling doobies – all those pesky crumbles left in your wake! Plus, you won't have to bother with stinky ash post-session either; vaping allows for easy cleanup and subtlety.
CONS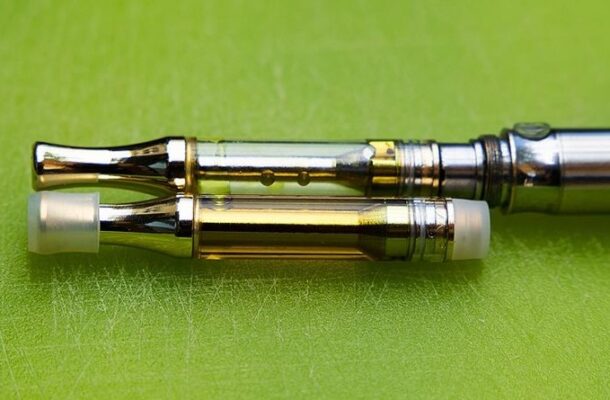 If you're investing in a high-quality vape pen, it's imperative to maintain and care for your device so that you can enjoy it for years to come. Vaping will inevitably create residue inside the device that should be regularly cleaned off; if not done on a regular basis, this could affect performance or even damage components. Order cannabis online for an unbeatable range of the best marijuana in Toronto dispensary. Additionally, make sure never to expose your vape pen to wet or dirty conditions — similar precautions are necessary with any smoking instrument!
You may need to adjust your dose
Concentrates typically contain much more potency than flower, so even the most experienced cannabis smokers may be taken aback. Thus, if you're just transitioning from smoking to vaping, start with lower concentrations and go up gradually for a better experience.
Not only is charging your vape pen easier than breaking out the rolling papers, but having two batteries and an external charger will prove to be even more convenient. To experience the best cannabis products in Canada, order disposable pens online today! This way, you won't ever have to worry about being stranded somewhere with a dead vape pen – once one battery runs its course, simply switch over and charge the other! It's no hassle at all so consider investing in some extra resources for peace of mind on those long days outdoors!
How to choose a cannabis disposable pen?
Choosing a cannabis disposable pen can be a daunting task, as there are many different brands, types, and formulations available. Here are some factors to consider when choosing a cannabis disposable pen:
Type of oil: cannabis disposable pens come prefilled with different types of cannabis oil, including THC-dominant,

CBD

-dominant, and balanced formulations. Consider your goals and preferences when selecting a formulation.

Flavor: many cannabis disposable pens come in a variety of flavors, ranging from fruity to minty to herbal. Choose a flavor that appeals to your taste preferences.

Brand reputation: look for brands that have a good reputation for quality and consistency. Read online reviews and ask for recommendations from friends or budtenders.

Potency: consider the potency of the cannabis oil in the disposable pen. If you are new to cannabis or have a low tolerance, you may want to start with a lower potency product.

Price: cannabis disposable pens can vary in price, with some costing more than others. Consider your budget when selecting a product.

Ingredients: check the ingredients list on the disposable pen to make sure it does not contain any harmful additives or chemicals.

Lab testing: look for disposable pens that have been lab tested for purity and potency. This information should be available on the product packaging or the brand's website.
Overall, it's important to do your research and choose a cannabis disposable pen that meets your individual needs and preferences. Don't be afraid to ask for help or advice from a budtender or other cannabis expert if you're unsure.