At Medispensary, we're thinking ahead while also preserving and appreciating the past that brought us to where we are today. We're excited to be a cannabis retail business (CRS) with a license from the Alcohol and Gaming Commission of Ontario (AGCO) to sell recreational cannabis, which is part of the Cannabis50 program.
One of our store's goals is to pay tribute to cannabis' past while assisting in the creation of the future. We can honor some of the "old school" strains we're used to while gaining a deeper understanding of cannabis as a result of increased information and access to knowledge about each souche's profile.
We've always known and loved cannabis, so here are 10 legacy strains we're excited to see available in Canada's legal market:
Gorilla Glue
The Original Glue is a potent hybrid marijuana strain that produces strong euphoria and relaxation, leaving you "glued" to the sofa. Gorilla Glue's chunky, resin-covered buds fill the room with pungent earthy and sour odors reminiscent of Chem's Sister, Sour Dubb, and Chocolate Diesel. The mystery of Original Glue's (GG4) dominance has long since been solved, and consumers will go far and wide to acquire their hands sticky with it in order to win first place at the Michigan and Los Angeles 2014 Cannabis Cups as well as the High Times Jamaican World Cup.
veuve blanche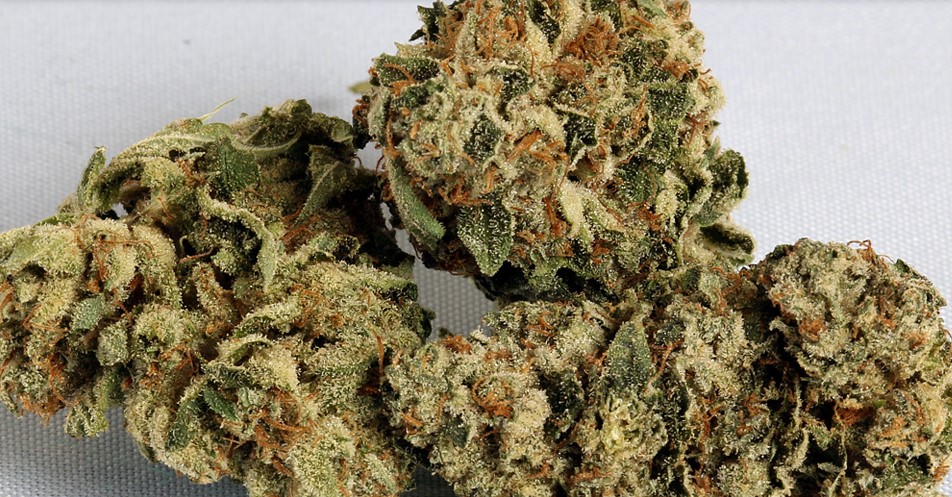 The strain's name comes from the white color of its dense flowers, which are speckled with tiny resin glands. It is a mix that has the Widow's distinctive pungent aroma (terpinolene and alpha-pinene terpenes) and looks (dense blooms flecked with small resin glands). It is higher in sativa than the original strain (approximately 60 percent), hence its energizing characteristics. Green House Seeds created it in the 1990s as a cross between Brazilian indica and South Indian sativa landraces, but it is now bred to produce a high trichome count specifically for Dutch veterans.
7Acres and Spinach have teamed up to produce the Charlotte's Web strain, which is known as White Widow.
Jean Guy
The flavor of this sativa-leaning hybride is rich and earthy, with undertones of zesty lemon. Jean Guy's frosted green buds are a combination of green hues with orange pistils and brimming with golden crystal trichomes, thanks to its high THC potential and supposed descent from White Widow.
Canaca produced this strain; was bred in Nanaimo, British Columbia, and cultivated locally in a sun-drenched, high-tech greenhouse right here in Ontario. A Canadian classic tribute.
Blue Dream
This extra-frosted Blue Dream is a sativa-leaning variety with a sweet and sugary blueberry scent. It has an Alpha-Pinene, Beta-Caryophyllene, Limonene, Myrcene, and Nerolidol terpene profile. This dreamy strain has more than just good taste to offer. The CBD and CBN levels reach 2% and 1% respectively, adding to the entourage effects produced when several cannabinoids are combined.
The most common type of cannabis is Cannabis sativa, which includes varieties such as Blue Dream and Alien Sky. All three companies are currently cultivating Blue Dream.
Rose Kush
Pink Kush is an indica-dominant hybrid with a strong THC level and a sweet scent that is complemented by earthy notes thanks to the myrcene, beta-caryophyllene, and limonene in its terpene mix. The dense and round buds are covered with dense trichomes but feature forest green leaves mixed with dark amber pistils, which are visible beneath a thick layer of trichomes. According to Wikileaf, Pink Kush has no established lineage, although many believe it descended from OG Kush. Pink Kush typically creates feelings of relaxation as well as a euphoric headspace when smoked.
San Rafael 71, Top Leaf, Pure Sunfarms, and CannaFarms are among the companies that cultivate Hash Plant.
Afghan Kush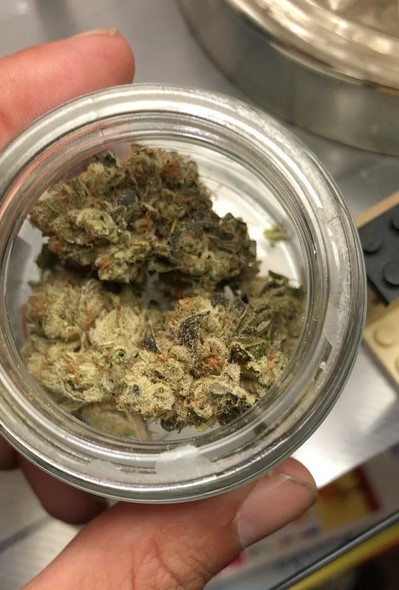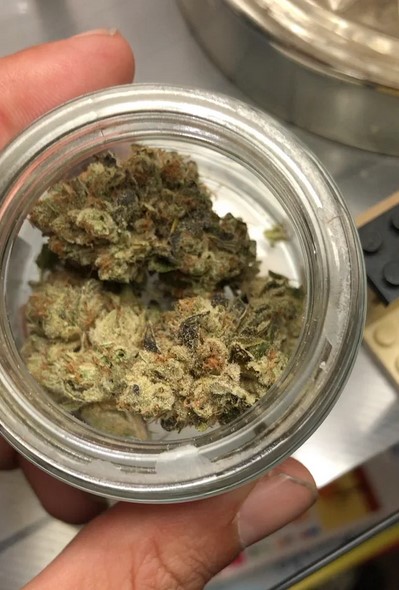 Sweet and pungent aromas of white musk and red peppercorns characterize this richly aromatic indica-dominant strain. Afghan Kush is a indica-dominant heirloom that came from Hindu Kush region in Central and Southern Asia. Afghan Kush is a parent plant for many current Kush types. Their leaves are variegated with purple sparks beneath a layer of icy trichomes and are chunky, sticky, and dense. It has scents of white musk (myrcene), sandalwood, and red peppercorns (caryophyllene), as well as wild mountain strawberries (linalool).
Pure Sunfarms, a Canadian company, has begun cultivating Afghan Kush.
Ace Valley CBD
The Ace Valley CBD from Flowr is an indoor-grown hybrid from British Columbia's Okanagan Valley. It has a purple color and a thick covering of orange, red, and blue hairs, with a low THC concentration and an earthy flavor with fruity undertones created by the myrcene, beta-caryophyllene, limonene, and terpinene in its terpene profile.
Aurores boréales
Northern Lights was created by Afghani Thai landrace strains, which are now one of the most popular indica-dominant types. It has a fragrant sweet-and-spicy scent and a terpene profile that includes Beta-Caryophyllene, Bisabolol, Guaiol, Limonene, and Trans-Caryophyllene. It's typically used as an evening or late-night strain since it's a strong variety that usually produces feelings of calmness and relaxation.
The history of Northern Light is hazy, although it is generally considered to be a mix of two landrace cultivars – Thai and Afghani – developed in Holland.
The first cannabis strain to be cultivated in the United States is called Northern Lights. It's produced by WeedMe, which is currently the only firm that produces it.
Super Skunk
Super Skunk is a skunky indica-dominant variety with Afghani and Skunk number 1 in its heritage. Super Skunk is green in hue, although some consumers have reported undertones of orange and brown. The buds are thick with short trichromes, hairs, outgrowths, or appendages on the plant. 18twelve's Super Skunk has a bouquet that includes skunky and floral flavors with light cream accents thanks to an entourage of terpenes including caryophyllene, myrcene, humulene, and linalool. Super Skunk is recognized for having restful effects on the body as well as euphoric ones.
Super Skunk is currently grown by Top leaf and 18twelve.
Purple Chitral
The Chitral Purple of Stonehenge's Rainbow Collection is a semi-skunk indica with medium THC potency and a cheesy aroma due to its rich terpene blend, which contains myrcene, alpha- and beta-pinene, as well as guaiol.
At Medispensary, our budtenders are passionate about cannabis and ready to chat about it with you. They can assist you in determining which strain is best for you based on the type of experience you desire.