This is one of the most misunderstood strains available. Chemdawg Strain is surrounded in legend and mystery, as are the origins of its many famous and popular hybrids such as superstrains Sour Diesel and OG Kush. We recommend you to try Pink Cream.
Even catching a whiff of Chemdawg is distinctive, as it exudes world-class potency. This souche is reputed to be particularly potent. It's said to have originated from a cross between a Nepalese and Thai sativa.
The Legends of the game resemble stories about ambiguous backgrounds, but there isn't a story on Earth that has been proved to be completely true.
What is unarguable, on the other hand, is the role this unique strain has played in the market. It is notoriously hard to grow, and only seasoned and well-equipped veterans should attempt it.
It is, nevertheless, well worth it since it also produces considerably more premium bud than the typical strain.
The Legend of Chemdawg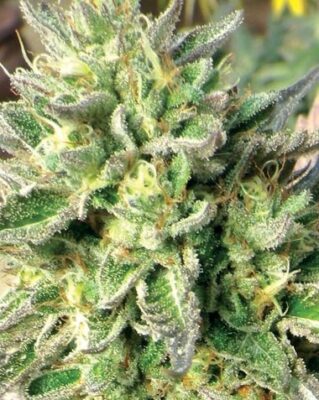 Chemdawg is a relatively new strain that was bred in Colorado. Chemdawg is rumored to have been created via a cross of Kush, Hash Plant, and Northern Lights, but the plant's origins are obscured by mystery and contention. Chemdawg began when Joe Brand, also known as Wonkanobe, and his friend Pbud from Colorado went on tour with the Grateful Dead with a pound of
marijuana
they called Dog Bud because "it was so powerful that it made you roll over like a dog" according to Pbud. According to legend, the Dog Bud strain was developed through a three-way cross of Thai, Hashplant, and Skunk by smuggler and breeder Frank Gegax in a huge subterranean pot bunker that was busted in 1990. They also jokingly dubbed it Chemweed owing to its gasoline/chemical smell.
One of Wonkanobe and Pbud's customers from a show became hooked on the Chemweed and immediately came back for more. He established relationships with Wonkanobe and Pbud, eventually merging the names "Dog Bud" and "Chemdawg," which became the moniker of their new friend Chemdog, rather than the strain. After the Grateful Dead tour ended, Chemdog stayed in touch with the growers, who subsequently sent him two additional ounces of original "Dog Bud." One of these ounces contained thirteen seeds, one of which became the Chemdawg family's founder. In 1991, Chemdog planted the first four seeds. One of them was a male that he could have used to produce even more outstanding cannabis cup winning marijuana and which he still regrets disposing of. He gave the remaining three plants names beginning with "Chemdawg," including Chemdawg '91, Chemdawg a, and Chemdawg b. In 2001, Chemdog and his girlfriend began growing one of the original thirteen seeds. After the accident, Arlo went to Lexmark and reclaimed four of the six remaining seeds, the fourth of which was dubbed the reunion pheno. All of Chemdawg's cannabis in existence originally came from one of those five original plants, and Chemdog still has the last two seeds un-sprouted in his cache.
Effects
Amateurs should be aware that this type is particularly powerful.
The high produced by the naturalleminded Chef'dawg is known to be powerful, euphoric, and vividly rewarding. It has a lot of THC and is guaranteed to give you a hefty-bodied, highly cerebral high with a THCA content of more than 90%.
The G13 is a potent and calming strain that soothes the mind and floods users with a light yet distinctive happy essence.
It's uplifting, which makes it perfect for individuals looking to unwind after a long day at work or school.
Chemdawg can also help those who work in the arts or creative fields, as it may inspire them to be more inspired.
When taken in large amounts, a few puffs are said to be enough to cause uncontrollable giggling, and while the high can't be called severe, it is known to be powerful.
Fragrance
The smell of a Med-Dawg is considered to be one of the most pungent strains available today. It fills the room with its repulsive diesel cloud, unlike any other.
This strain, according to reports, has an earthy-pine aroma that lingers in the air for a long time after it has been gone.
Flavors
This strain has a strong aroma that is similar to the flavor. Its pungent odor lingers on your tongue and leaves an impression.
The flavor of Chemdawg is rather diesel, which can send you back to school projects or chemical experiments.
However, because it has a pine and lemony aftertaste, it is still an interesting and pleasurable smoking experience.
Adverse Reactions
As is typical, strong varieties like this hybrid might make you feel slightly dehydrated after the high has worn off.
When smoking Chemdawg, dry mouth and eye irritation are possible symptoms.
In very rare situations, Metldawg may induce a mild degree of paranoia.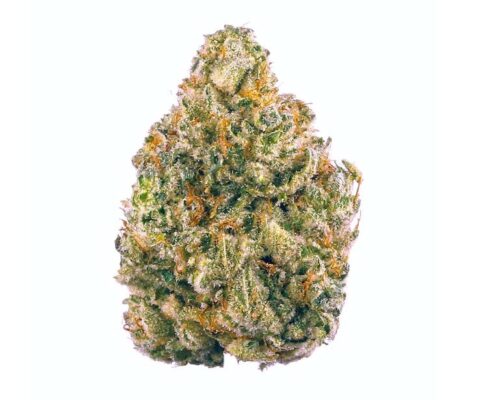 Dizziness might come on suddenly or in bouts. Occasionally, although seldom, this strong hybrid's effects may translate into a mild headache.
Medical
Chemdawg is a fantastic medical strain that may be used in a variety of ways.
Patients who suffer from mental instabilities are offered much aid and relief with the use of this strain.
Stress is a common reason for its use, since it really can reduce the symptoms of chronic stress.
Chemdawg has been indicated to treat a variety of painful conditions, including arthritis and chronic joint pains in dogs. It's also used to manage pain in dogs with arthritis and other forms of chronic joint pain.
The most essential aspect of marijuana is that it alleviates pain. It creates a deep level of physical relaxation and mental calmness in order to make pain more manageable.
Cannabis indica is used to treat a variety of ailments, including depression, worry and anxiety. It's also been known to assist with the symptoms of chronic suffering such as pain, nausea and sleeplessness.
Chemdawg can also be used to cure insomnia since it can assist in the release of melatonin and help you fall asleep quickly.
Chemdawg can help with the discomfort and side effects of chemotherapy, allowing cancer sufferers to get much-needed comfort.
It may be used to re-establish a healthy appetite and help people who have had radiation or chemotherapy resume eating normally.
Growing Chemdawg Strain
Isolates like Medijuana, Polyrhythm-KK, and Chemdawg are cultivated indoors the majority of the time. It is susceptible to mildew and molds, so it should ideally be maintained in an optimal condition.
It's not simple to cultivate this plant, and it can be harmed by extreme weather.
It is also possible that a houseplants have been exposed to some type of gas or chemical for extended periods of time. If this is the case, try placing the plant in an environment with plenty of light and good ventilation.
Ideally, Chemdawg should be cultivated in organic soil and supplied with a modest bit of fertilizer.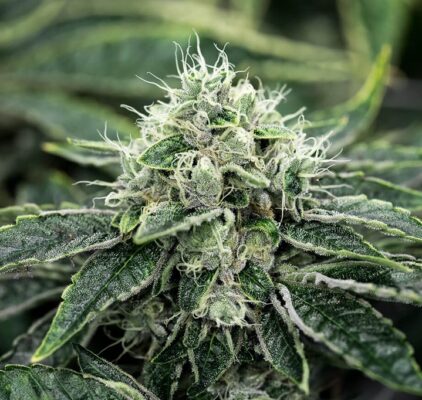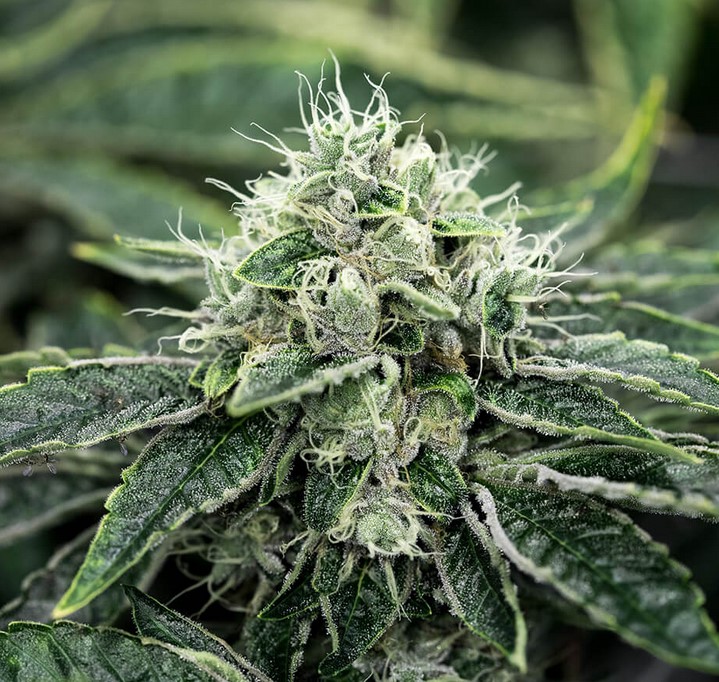 This strain is only recommended for experienced growers because it may be time-consuming and demanding to cultivate.
Flowering time
Indoors
Chemdawg is a strain that grows well indoors owing to its high THC content. This plant takes approximately 9 weeks to bloom and can produce an average yield of 28 ounces of excellent bud per square meter when harvested.
Outdoors
This type of hybrid can be difficult to maintain if kept outside.
Chemdawg seeds are extremely popular among growers, thanks to their potent genetics. However, when grown under ideal conditions, this strain produces around 35 ounces of marijuana per plant. The harvest time for Chemdawg grown outdoors is in the month of October.
Chemdawg Conclusion
The Chemdawg strain of cannabis is one of the most well-known due to its distinctive scent, flavor, cognitive euphoria, and, of course, its demonstrated effectiveness in relieving a wide range of physical and mental discomfort. The strains history, as it were, was marked by mystery; it was given its name by the Grateful Dead Community; and its popularity has made it an extremely sought-after variety.
FAQ About ChemDawg Strain
What is the ChemDawg strain yield?
Indica-dominant strains yield 28 ounces per square meter indoors and up to 28 ounces per plant outdoors.
How much THC does ChemDawg strain have?
From 17% to 26%.
What are the origins of the ChemDawg strain?
Although its origins have not been conclusively established, it is generally accepted that ChemDawg was created by crossing Nepalese with Thai sativas.