Creating cannabutter, or cannabis-infused butter, is one of the simplest ways to make edibles. Though it may appear daunting at first glance, once you get the hang of it, you'll wonder why you didn't do it sooner. Be sure to "decarboxylate" the marijuana beforehand in order to unlock its many beneficial cannabinoids.
After you've slaved away in the kitchen, toiling over a hot oven with only herbe, butter, and a few other tools like a cheesecloth, grinder and stockpot–you're probably going to want to know what all of that was for. Making your own product is much easier than it used to be thanks to machines such as the Magical Butter device. Of course, now that you've made your masterpiece; the real question becomes: What can I do with it?
As it turns out, weed butter is impressively versatile. Here are five ways you can put it to good use:
Bacon Blue Cheese Dip
This dish is perfect whether you're just looking for a quick snack or need an appetizer for your next party. In addition to the cannabutter (you'll need four tablespoons for this recipe), you'll need:
Two tbsp of unsalted butter
3 teaspoons (tsp) of minced garlic
5 cups of heavy cream
16 ounces of softened cream cheese
5 slices of cooked and crumbled bacon
6 ounces of blue cheese crumbles
25 cups of chopped pecans
25 cups of chopped chives
A baguette
Preheat your oven to 350 degrees Fahrenheit. While it's heating up, melt the cannabutter and unsalted butter in an iron skillet. Add the garlic once melted, cooking on low heat until it turns slightly golden. Take the skillet off the heat, pour contents into an electric mixing bowl, then add cream cheese. Pour in heavy cream and mix thoroughly until combined.
Add in 2 tbsps of chives, 2 tbsps of pecans, and the blue cheese crumbles to the mixture. Place it all on a buttered cast iron pan and bake for 20 minutes or until bubbly. Let it cool slightly then add the rest of the pecans and chives. Serve with warm pieces of baguette.
Macaroni and Cheese
The creamy and savory dish known as mac and cheese is a favorite among many Americans because it can be made quickly and easily. You'll be happy to know that making this classic dish with cannabutter is just as straightforward. For this recipe, you will need:
5 cups of cannabutter
A pound of elbow macaroni
A teaspoon of salt
5 cups of flour
5 cups of shredded cheddar cheese
5 cups of whole milk
Black pepper to taste
In a pot of lightly salted boiling water, add the macaroni. Cook until al-dente, stirring occasionally; this should take around 8 minutes. Once finished, drain the pot and melt cannabutter in a saucepan on low heat. Mix in salt, flour, and pepper until smooth; it should only take 4-5 minutes to fully incorporate all ingredients.
For a delicious meal, pour milk into the mixture and stir for around 5 minutes until the mixture is bubbling and smooth. Add all but 0.5 cups of the cheese to the mixture, stirring continuously until it is melted. Combine thoroughly with macaroni pasta, mixing well. Finally, sprinkle liberally with rest of cheese on top!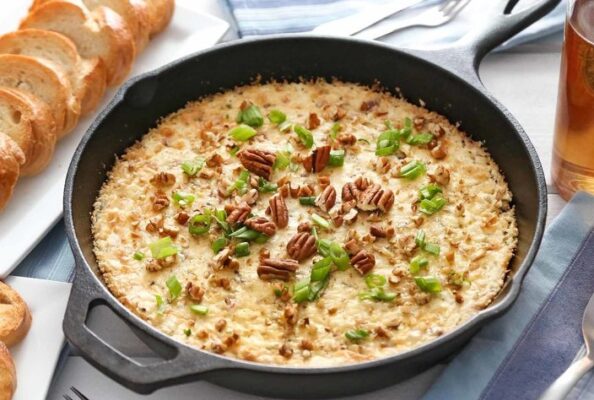 Pineapple Upside Down Cake
You've doubtless read a lot of recipes telling you how to make brownies and cookies with cannabutter. How about something a little more substantial for dessert? Here is what you need:
12 tablespoons of cannabutter
7 canned pineapple slices from a can, drained
2 cups of cake flour
2 cups of sugar
5 cups of light brown sugar, plus another 2 tablespoons
1 1/8 teaspoons of baking powder
75 cups of milk
A teaspoon of salt
5 tablespoons of dark rum
7 maraschino cherries
2 eggs
5 teaspoons of vanilla extract
Here is a step-by-step guide to creating this magnificent cake:
Preheat oven to 350 degrees Fahrenheit. Next, take a 9-inch pie pan and grease it with cooking spray or oil. Then lay pineapple slices in the pan so they are touching but not overlapping.
In a small saucepan on medium heat, mix together 0.5 cups of brown sugar, 0.5 cups of white sugar, and 6 tablespoons of the cannabutter until the butter melts. Once melted, spread it over the pineapple.
Sift the salt, baking powder, and cake flour; set it aside. In a smaller bowl, whisk together the rum, milk, vanilla extract, and the final 2 tablespoons of brown sugar.
In a large bowl, beat the last 6 tablespoons of cannabutter until creamy and smooth; this should take up to two minutes. Add 1.5 cups of white sugar and continue beating for up to five minutes until the mixture is light and fluffy. Next, add the eggs, one at a time, and beat thoroughly. Cut the mixer's speed to low, and slowly add the flour mixture . Continue mixing until everything is well combined with no lumps remaining.
First, add the batter to the pan and spread it out evenly. Then, set a timer for up to 55 minutes and bake the cake. You can check if it is ready by poking a toothpick into the center of the cake- if it comes out clean, then your cake is done. Lastly, let your cake cool on a wire rack for 15 minutes before serving or storing.
Once the cake has cooled, run a knife around the edge of the pan to loosen it before flipping it upside down onto a plate. The pineapple pieces should now be on top! Add a cherry to the middle of each slice, and serve within an hour.
Leafy Kale Salad
This weed butter vinaigrette salad is my favorite recipe yet- it's easy and healthy! All you need are a few simple ingredients:
Up to a pound of kale
5 cups of slivered almonds
1/3 cup of cannabutter
1/3 cup of red wine or sherry vinegar
1/3 cup of unsalted butter
A couple of pinches of salt
Wash the kale, remove the middle stalk, and cut it into easy to eat pieces. Use a dry sauté pan to toast the almonds for up to five minutes.
The next step is to make the vinaigrette. Melt the unsalted butter on high heat until it is browned. Add the cannabutter and allow the mixture to continue being heated until the marijuana butter has just been melted. Add the vinegar and season with a pinch of salt. Add the vinaigrette to the kale and almond salad, and luxuriate in the fact that you're eating something healthy for a change!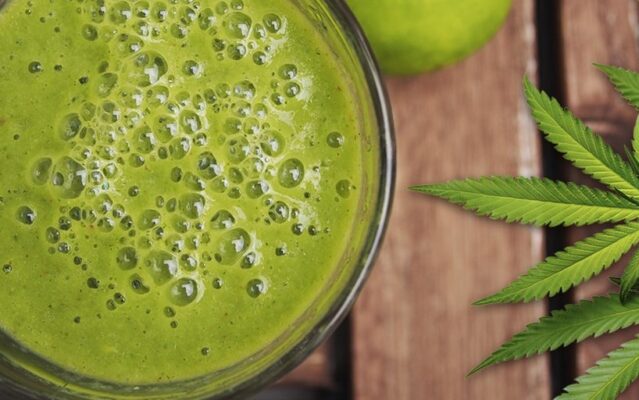 Don't Forget the Pulp!
Every part of your cannabutter is precious, even the leftover pulp which forms when you souche the weed through a cheesecloth or mesh strainer. Cannabis isn't cheap, so it is a real shame if you throw away your cannapulp! Rather than dumping it, here are a few cool uses for your pulp:
Pesto: Weed pulp looks a lot like pesto, so it makes perfect sense to add one to the other!
Smoothies: Add the pulp to your smoothie mixture when it is in the blender.
Soups & Sauces: When making a sauce, soup, or stew, the process involves simmering for a long time. Add in the pulp and enjoy the earthy flavor it provides.
Breadcrumbs: Add pulp to leftover bread or spices to create breadcrumbs with a little 'extra'. You can use them in your next batch of eggplant parmesan or homemade chicken nuggets.
Garnish Sweet Treats: If making the pineapple upside-down cake seems like too much work, you can still enjoy dessert with a cannabutter twist. Add the pulp to any weed butter confections you make, or sprinkle it on top of store-bought chocolates!
Final Thoughts
If you want to be able to ingest marijuana through various food items, learning how to make cannabutter should become one of your priorities. The process is easy and the butter can be used for a large variety of dishes.
The above is a VERY short list of weed butter uses but still comprises of an appetizer/snack, dessert, main course, and healthy salad. The list of uses for cannabutter is limited only by your imagination, and you can even use the leftover pulp!