Autoflowering strains are easy to grow and allow both beginners and the experienced to obtain respectable yields in a matter of weeks. These 5 autoflowering cannabis seeds varieties offer premium genetics, high levels of THC, tasty terpenes, and yields that will keep you elevated for weeks at a time.
Auto-flowering cannabis seeds have many benefits that make them perfect for both beginner and experienced growers. They are easy to grow, produce great yields, and offer a joyous smoking experience. Keep reading to learn about the main benefits of auto-flowering herbe seeds, and then explore five of the best souche options to grow indoors.
Autoflowering Cannabis Seeds: What Is It?
With 'photoperiod' marijuana plants, an outdoor grower must rely on the seasons. An indoor grower, on the other hand, must alter their lighting cycle. For example, to induce your plants to enter the flower stage, you'll need a 12/12 light cycle. The change in light duration encourages the plants to believe that winter is approaching, and it starts blooming as a result.
Autoflowering cannabis seeds strains get their name from the fact that they flower automatically instead of waiting for a specific light cycle. These plants produce buds when they are ready, which means there is no reason to mess with your lighting.
Yield and potency of photoperiod weed are still higher, but the gap is closing as breeding techniques become more advanced. Autoflowering cannabis seeds strains now have significantly increased levels of THC and bigger yields.
For example, plants cultivated with the Amnesia Haze Automatic strain generate up to 14 ounces of bud per square meter planted. Royal Gorilla Automatic has a THC content of up to 20%. It's no surprise that auto strains are becoming increasingly popular, given their fewer drawbacks than ever before.
The entire process, from seed to harvest, takes no more than eight weeks. As a result, you may produce numerous harvests of auto-flowering plants each year. Even though they were formerly tiny and squat, the fact that it is changing is significant. Soma Sweet Auto Sweet seeds can create plants that reach heights of up to 155cm! If you want smaller plants like Royal Jack Automatic, which seldom grows taller than 80cm, you may still get them.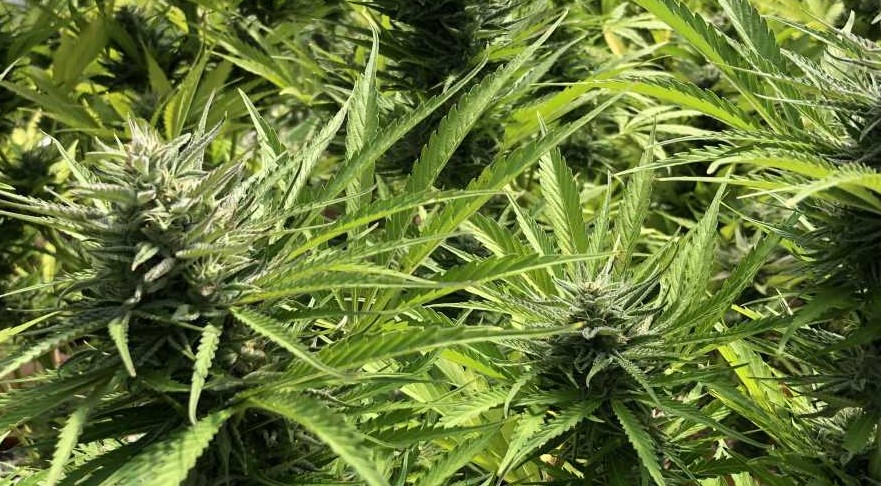 Benefits of Autoflowering Cannabis Seeds
Autoflowering cannabis varieties have many advantages that make them very easy to grow:
Resilient against pests and disease
Go from seed to harvest in 8–10 weeks on average
Small, stealthy, and easy to manage
Don't require a change in light cycle to flower
Low demand for nutrients
Why Grow Autos Indoors?
Growing autos indoors gives cultivators complete control over the environment. By managing watering, nutrients, and lighting, growers can create the perfect conditions for healthy cannabis plants.
Outdoor plants provide wonderful outcomes, but they are subject to the elements—for example, storms, high winds, droughts, and an increased risk of pests and disease.
Indoor growing is also a superior choice in regions where cannabis is prohibited. The use of a growing tent and carbon filter can keep plants hidden while also keeping terpenes out of the air, lowering the risk of getting caught.
Light Schedule for Indoor Autos
Autoflowering cannabis seeds are unique in that they don't rely on changing the light cycle to cue them into flowering, unlike photoperiod strains. These plants come from dark and cold regions, so they progress through their lifecycle without any external cues. In just a few weeks, they do it all by themselves!
This light cycle of 18 hours on and 6 hours off is maintained throughout the entire growth process, which makes it simple to keep track of.
Quick Tips for Growing Autos Indoors
You can easily grow autos, but by following these tips, you can make the process even simpler:
Transplant once: After planting, place your seedling straight into its final container to minimize transplant stress later on.
Go easy on watering: Only water when the top inch of soil is completely dry. Many crops are prematurely terminated after they are over watered.
Invest in good lights: Invest in high-quality lights to ensure optimal growth and maximum yields.
Can You Train Autos?
Training your plants simply means manipulating their shape to achieve a desired goal, usually increased yields or growth restriction. While you can train auto flowering plants, we suggest using a low-stress method to avoid damage.
If you train your cannabis plants using highly stressful techniques, it can negatively affect their growth. By the time they recover from the stress, they may already be in the flowering stage.
Why not try LST to improve yields without stunting plant growth?
Top 5 Autoflower Weed Seeds for Indoor Growing
Look at these five amazing vehicles for cultivating indoors. Whether you have a whole room or only a modified closet, you may still succeed. Each cultivar has its own set of advantages and disadvantages.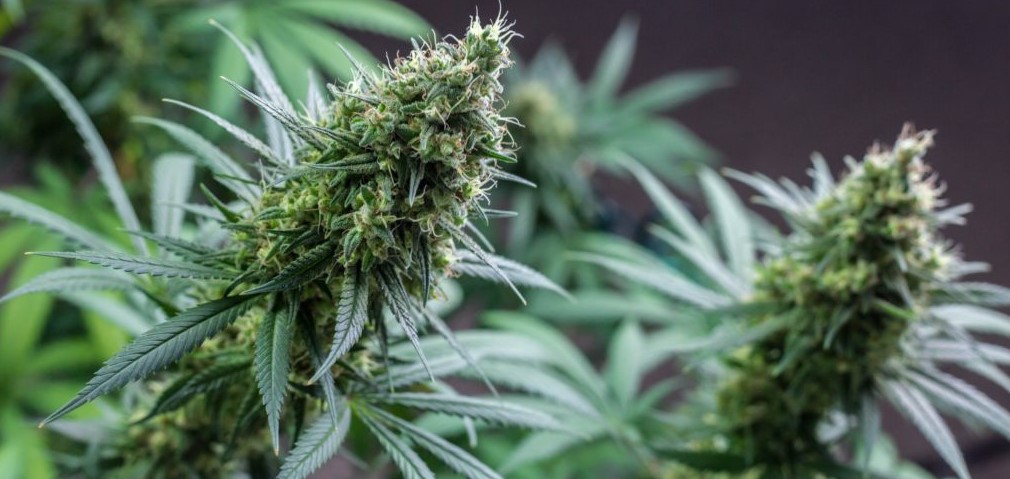 1. Royal Runtz Automatic
Runtz became an instant favorite among Hip-Hop legends and regular cannabis smokers after it hit the market in 2017. However, unless you have connections to the West Coast USA cannabis scene, it is unlikely that you will ever taste this strain, let alone grow it yourself. That's why we developed Royal Runtz Automatic, which is a fast and compact version of Runtz that still has the wonderful candy fruit scent and long-lasting, uplifting high of the original. Our potent Royal Runtz Automatic comes with top-shelf US bud in express livraison and plenty of it, creating up to 350 – 450g/m2 in 10–11 weeks!
2. Cookies Gelato Automatic
We're passionate about making the hottest cannabis genetics available to growers all around the world, and our Cookies Gelato Automatic is a prime example of that. Preserving the iconic Cookie Fam aroma that combines fruity earth notes with the honey sweetness of fresh baked goods, our Cookies Gelato Automatic pays perfect homage to the incredible work of some of the best US breeders. Regularly testing at 23% THC, this hybrid's terpene profile is both exotic and unique. Effects are well-rounded, providing a creative spark while promoting relaxation. As with all our autoflowers, she benefits from great genetics; Cookie Gelato Automatic has a short flowering time of 10-12 weeks and can produce up to 500g/m² .
3. Sweet ZZ Automatic
If you appreciate bud with a fruit-like fragrance and a hard, physical stone, look no further. Our Sweet ZZ Automatic is the result of Sweet ZZ Diesel Auto breeding, and it's just fantastic. Thanks to her inheritance (which is closely related to American powerhouses Zkittlez and Diesel), Sweet ZZ Automatic develops strong fast, stays beautiful and compact, and produces buds that mature in only 11 weeks. Her yields are generally around 400g/m2, and her buds are breathtaking owing to their huge swollen calyxes, few leaves, bright green hues. Sweet ZZ Automatic blooms, like all Sweet ZZ strains, are beautiful. They have a delicious sweet fruit smell with a strong spicy kick and up to 18% THC. And, best of all, her effects are extremely relaxing, spreading throughout your body and leaving you in a cheerful, giggly, and inspired bliss that goes on for hours.
4. Royal Critical Automatic
We've covered a lot of strains descended from new US varieties so far on this list of best auto strains for indoor growers. But what if you're looking for something a little more traditional? Our Royal Critical Automatic may be the ideal alternative, with a milder potency (about 14% THC) and more traditional aroma, but it still provides the outstanding yields you'd anticipate from a recent creation. Royal Critical is Spanish-bred and -raised, and it's appreciated all around the world for its strong genetics and whopping crops. Our Royal Critical Automatic is a smaller, speedier auto seed that's ready just 11 weeks after germination and produces up to 450g/m². Plus, it boasts a delicious aroma that is sweet, woody, and spicy all at once, while its effects are well-balanced, producing a happy euphoria that can enjoyed any time of the day.
5. Diesel Automatic
Diesel Automatic, found on the US East Coast, is a descendant of the well-known Diesel. If you have ever had the chance to try real Diesel, this auto offspring will not disappoint with its similar zesty, fruity aroma and slight sweetness balanced by big sour notes. carrying 14% THC content, she provides a clear and uplifting high that is less intense than her ancestor. Finally, given her compact stature and large yield potential (up to 375g/m²) as well as fast growth time (13-14 weeks from seed to harvest), our Diesel Automatic has to be one of the greatest Diesel strains for indoor cultivation.
Final Thoughts on Autoflowering Cannabis
The process of using auto-flowering marijuana plants is gaining popularity because it allows you to harvest a seedling within eight weeks. You only need a small space and they are more robust than other plants. Improvements in the development process mean that these plants produce higher quality marijuana with bigger yields.
More and more people are trying autoflowering marijuana seeds every year. If you don't have enough time to devote to a photoperiod strain, or if you want to try growing several types of cannabis each year, autos are likely the future of marijuana growing.